Move your mouse over the image and click to zoom in
The Holy Family with the Infant St John kissing Christ
Francesco Amato
* c.1590 in Naples † after 1616 in Naples
Etching. Size of sheet: 20 x 15.2 cm.
Watermark: Coat of arms.
Literature B.1;
T.I.B. Vol. 47, Part 1, 001 (S1/S2).
A very fine impression of the first state before the retouching of the plate. With plate tone, especially in the two corners. Small margins around, partly trimmed on the bottom platemark.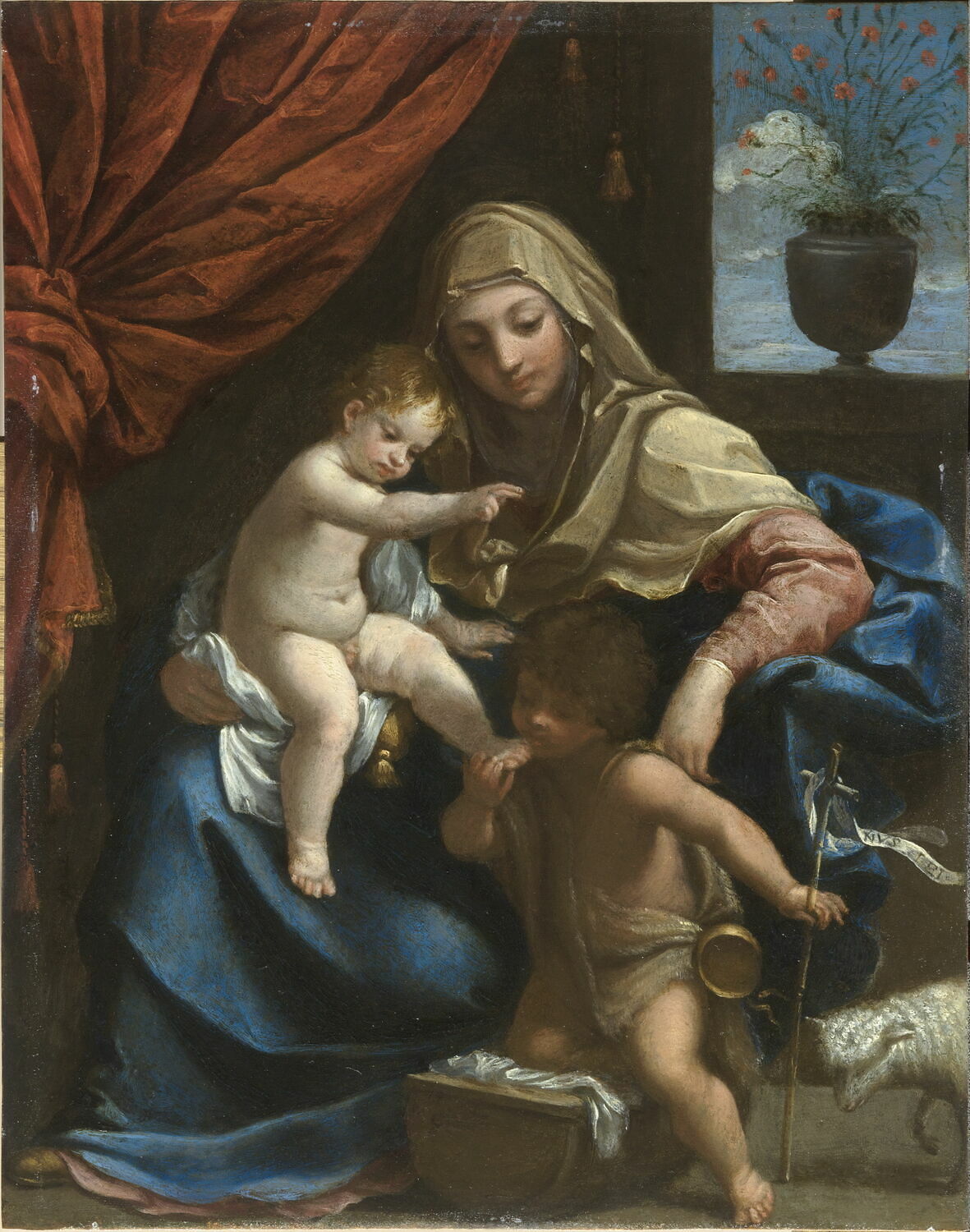 This print is related to a small painting by Guido Reni representing the Virgin, the Child and the infant St. John, now in the Louvre (Paris, inv. 524, oil on copper, 24.5 x 19.2 cm). We are grateful to Antoine Rouillé d'Orfeuil for this information.

£ 1500.-