Move your mouse over the image and click to zoom in
Putto Seated upon the Head of a Grotesque.
Adriano Zabarelli, Il Palladino
* 1610 in Cortona † 1680 in Cortona
Black chalk, after Guglielmo della Porta (c.1515 - 1577). Size of sheet: 12.7 x 8.5 cm.
Inscribed (or signed?) Palladino in brown ink in the bottom left-hand corner. Verso: Counterproof of a woman.
Provenance: Franz Goldstein (b. Vienna 1888), (Lugt 1105b).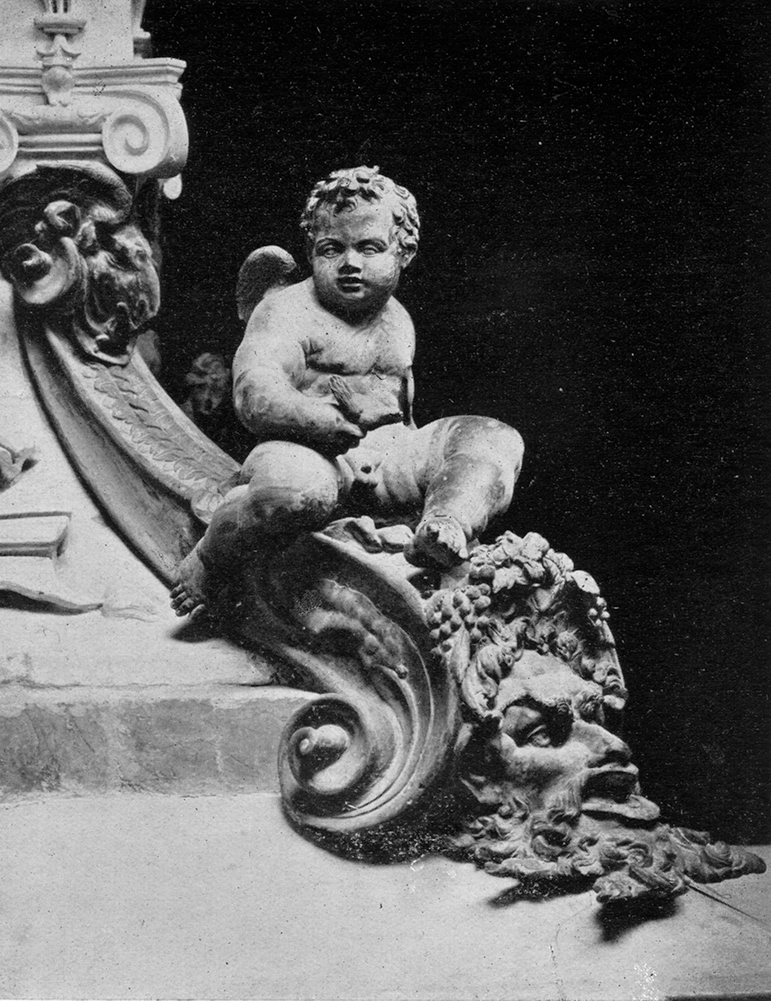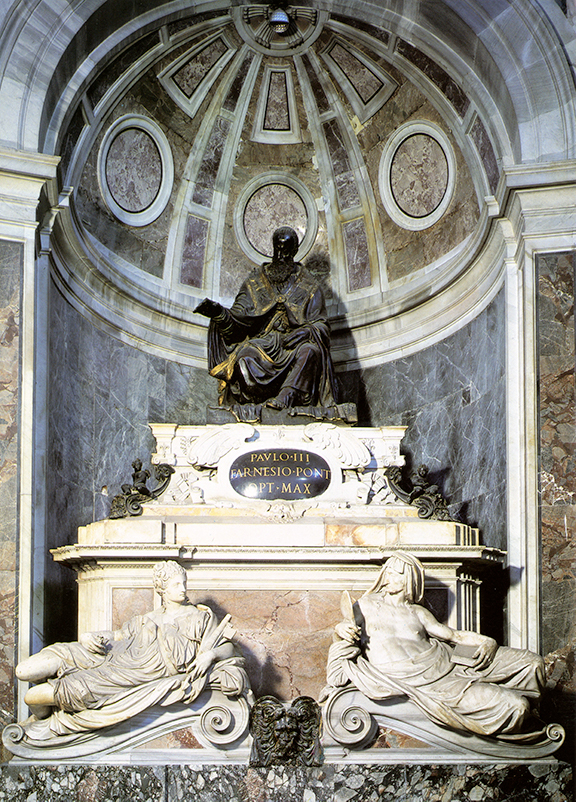 After the bronze winged putto sitting on the right-hand side in the Tomb of Pope Paul III by Guglielmo della Porta in St. Peter, Rome. The monument, built between 1549 and 1575, was originally placed at the centre of the Gregorian Chapel. In 1628 Bernini moved it to its current position - on the left of the Altar of the Chair - to make it a pendant to his Tomb of Urban VIII.
"Guglielmo della Porta, first recorded working with other, older members of his sculptor-family at Genoa in 1534, went to Rome in 1537, where he became the principal sculptor of Pope Paul III Farnese. He was appointed to the office of the papal seal (Piombatore) upon the death of its holder, the painter Sebastiano del Piombo (1547) and executed busts of the Pope in bronze and marble. He was an admirer of Michelangelo until their dispute over the nature and location of a monument to Paul III in St. Peter's, of which Michelangelo was architect: this was Guglielmo's major work and now stands to the left of the High Altar, though he had initially hoped that it would stand free under the dome. The bronze seated portrait statue of the deceased (d. 1550) was a major contribution to a series in St. Peter's ranging from St. Peter himself, through Pollaiolo's Pope Innocent VIII, to the Baroque figures by Bernini and Algardi. The reclining Virtues below recall Michelangelo's Times of Day in the Medici Chapel. Della Porta was a prolific draughtsman and also produced many smaller statuettes and reliefs of Christian and mythological subjects in gold, silver or bronze. Some of these are derived from his unexecuted project for a pair of great bronze doors with panels showing the Life of Christ for the Basilica of St. Peter's, intended to rival those with panels of narrative from the Quattrocento in Florence." (Doctor Charles Avery).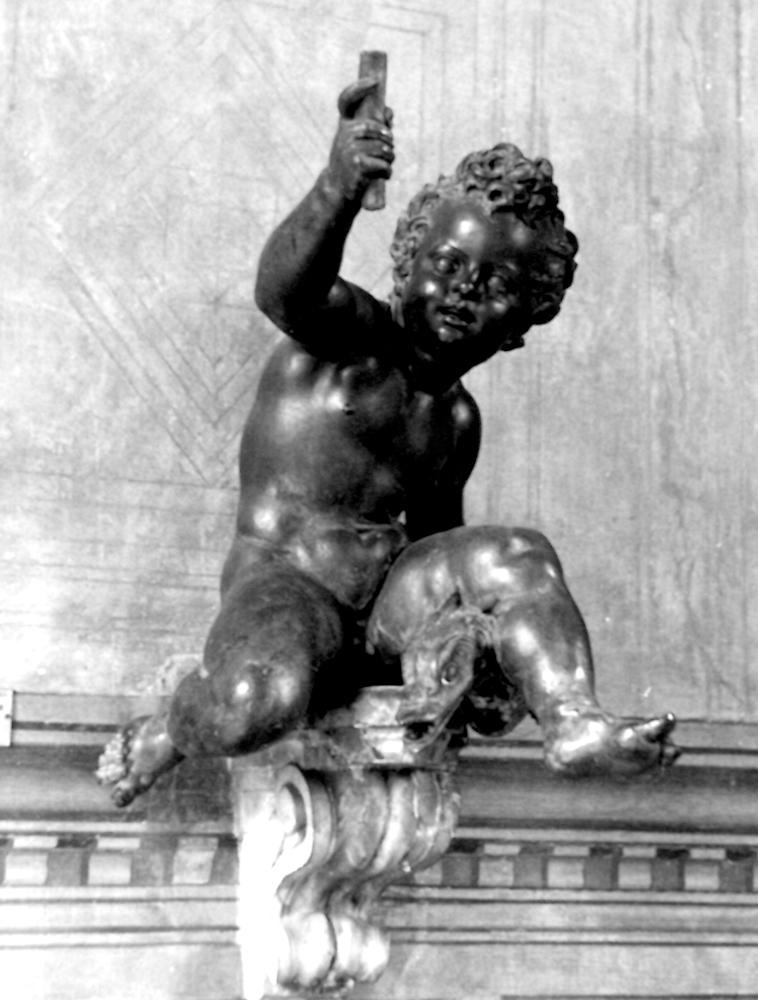 The same putto was noticed by Giambologna, who closely copied it in his early life-size bronze statues of putti fishing, for a Florentine fountain, now lost (C. Avery, Giambologna, The Complete Sculpture, Oxford 1987, p. 256, cat no. 28, p. 206, plate 229 & 6).

Zabarelli was a student and follower of Pietro da Cortona (1597 – 1669), adopting his style. There are not many drawings known by Zabarelli. A very similar drawing in terms of handling is one of the Madonna and Child (Photo: Witt Library, London).
We are grateful to Doctor Charles Avery for identifying the subject of the drawing and for providing us with the comparative images.

£ 6,000.-