A Private Collection
Prints and Selected Drawings spanning Five Centuries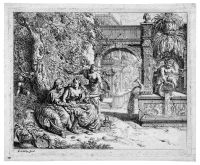 van Orley, Richard
Vertumnus and Pomona.
Etching.
Size of plate: 16.7 x 20.6 cm. Size of sheet: 18 x 21.8 cm.
view artwork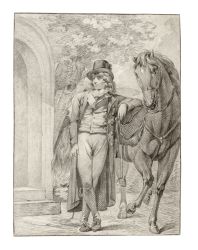 Ritter, George Nikolaus
Gentleman leaning against his horse, under a tree and next to an archway.
Black chalk on white bluish paper.
Size of sheet: 34.7 x 26.2 cm. Framed.
view artwork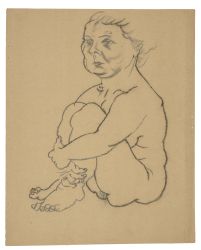 Grosz, George
Study of a seated female nude.
Black lead and black chalk on buff paper.
Size of sheet: 32.6 x 26.7 cm
view artwork