18th century Italian prints, manuscripts and drawings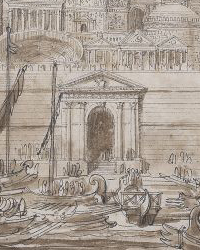 Basoli, Antonio
Fantasy capriccio of a classical city and harbour.
Pen and black ink, and brown wash over graphite.
Size of sheet: 18.5 x 24. 5 cm.
view artwork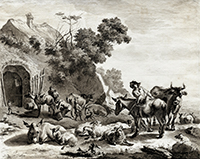 Palmieri, Pietro Giacomo
Aurora.
Traces of graphite, pen and black ink, grey wash after Nicolaes Berchem (1620 Haarlem - 1683 Amsterdam).
Size of sheet: 30.1 x 36.7 cm.
view artwork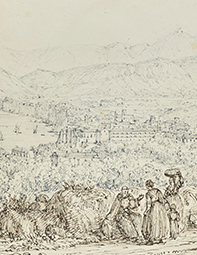 Senape, Antonio
Sorrento and the Bay of Naples, looking towards Mount Vesuvius
Pen, brown and blue inks, on two sheets. Framing lines in brown ink.
Size of sheet: 15.1 x 49.9 cm.
view artwork