Visscher, Cornelis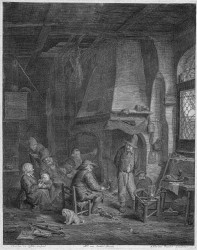 Visscher, Cornelis
A family group in a hovel sitting around a fire with bread and meat on the table
Engraving after Adriaen van Ostade (1610-1685).
Size of sheet: 55.9 x 43 cm.
view artwork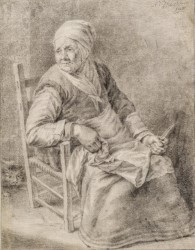 Visscher, Cornelis
A Seated Old Lady with a Knife and Hissing Cat
Black chalk on thin vellum.
Size of sheet: 36.4 x 28 cm.
view artwork
Related Exhibitions
Dutch prints and drawings from the 16th to 18th century