Earlom, Richard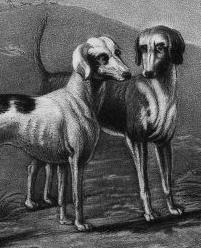 Earlom, Richard
Portraits of Hounds.
Mezzotint with stipple and etching in brown after John Wootton (1682-1764).
Size of sheet: 20.2 x 26.4 cm.
view artwork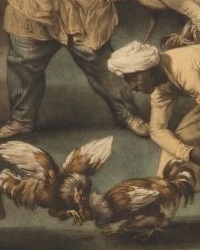 Earlom, Richard
Colonel Mordaunt's Cock Match at Lucknow.
Coloured mezzotint etching after Johan Zoffany (1733-1810).
Size of plate: 46.5 x 58.5 cm. Size of sheet: 50.8 x 72.5 cm.
view artwork
Related Exhibitions
British prints from the 17th to the early 19th century - From Southwark Cathedral to the Vitruvian Lodge